TIPPER & FRIENDS FLORIDA 2023 2nd edition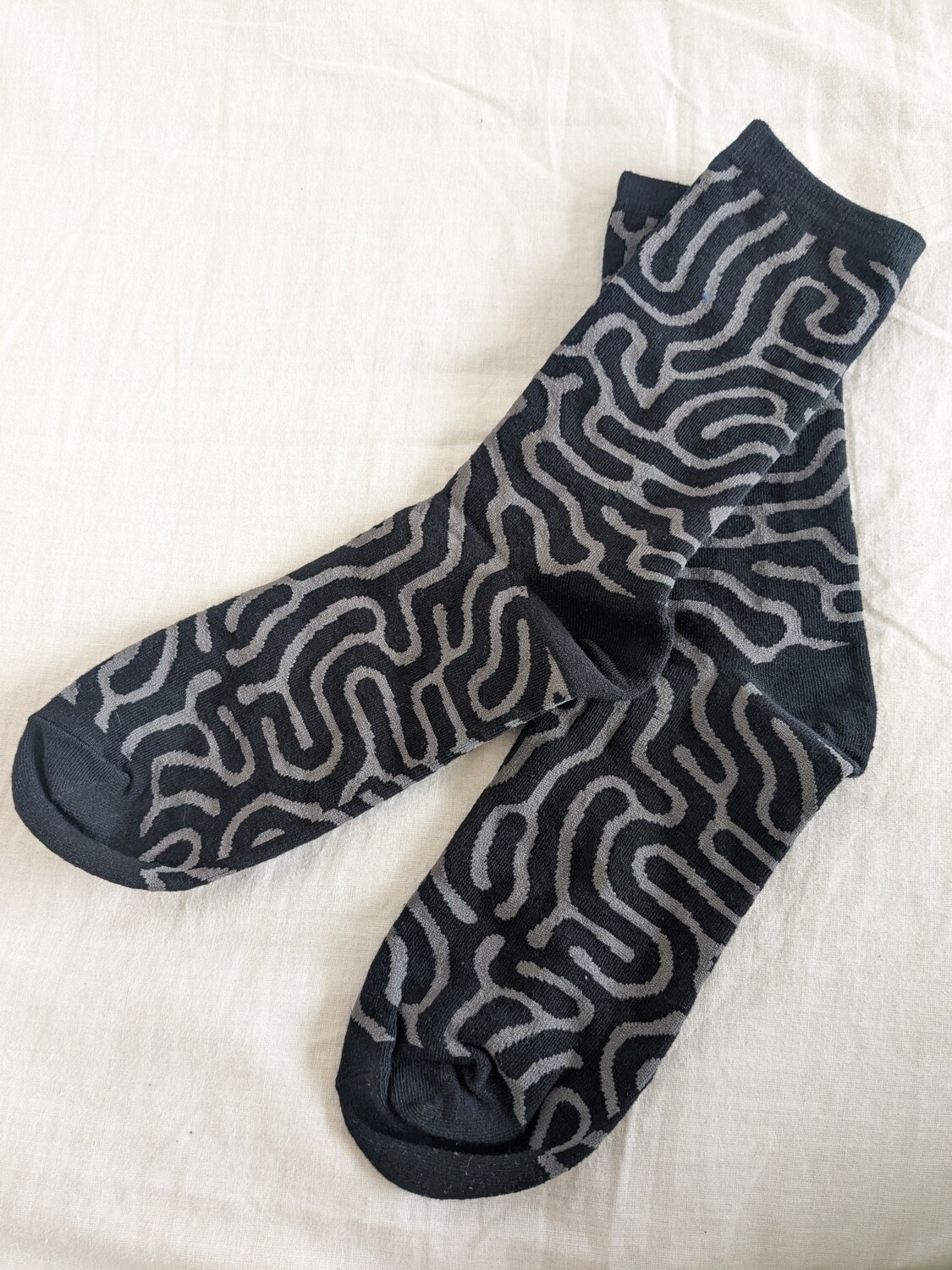 Socks charcoal and black
00070
Product Details
Introducing our latest innovation in sock technology – the Reaction Diffusion Effect Socks. These socks are not just your ordinary socks as they feature a unique design that will surely catch everyone's attention.
The front side of the socks showcases our logo in a reaction diffusion effect. The black and gray colors create a modern and sleek look, making it perfect for any outfit.
Whether you're running errands or hitting the gym, our Reaction Diffusion Effect Socks will keep your feet comfortable and stylish all day long. Don't miss out on this must-have addition to your sock collection.
Furthermore, our Reaction Diffusion Effect Socks are designed to be one size fits all, making them suitable for every adult's feet. You no longer have to worry about finding the right size for your feet as our socks will fit you perfectly. This feature also makes them an excellent gift option for your friends and loved ones. So, why wait? Grab a pair of our Reaction Diffusion Effect Socks today and experience the perfect blend of style and comfort!
Save this product for later